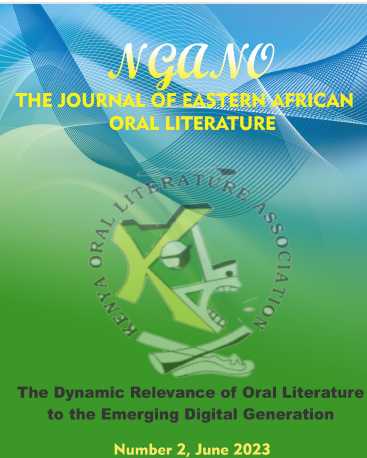 The Kenya Oral Literature Association (KOLA) is a professional association of writers, researchers and scholars in Kenyan universities and oral artists from various communities in Kenya. The basic interest of KOLA members is to advance the study of orality and oral literature as a means of community appraisal. This is achieved through research, publications, workshops and conferences, and performances. KOLA has been in existence since 1986.
The vision of the KOLA is grounded on the understanding that today's reality has its genesis in the ancient wisdom of the people. For people to understand themselves in the rapidly modernizing environment, they have to appreciate, nurture and apply the positive stream of their culture as revealed through their oral tradition - narratives, songs, dances, proverbs, and artefacts. KOLA strives to enhance the preservation of oral literature as a response to the UNESCO objective of revitalising intangible heritage.
The organization has a membership of over seventy researchers and scholars from the University of Nairobi, Moi University, Egerton University, Maseno University, Kenyatta University, Masinde Muliro University, Baraton University, Daystar University and the Catholic University of Eastern Africa. KOLA equally has over fifty members who are oral artists from various Kenyan communities. It has experience in hosting international, regional and national conferences and regular workshops focusing on oral literature, culture, research and scholarship.